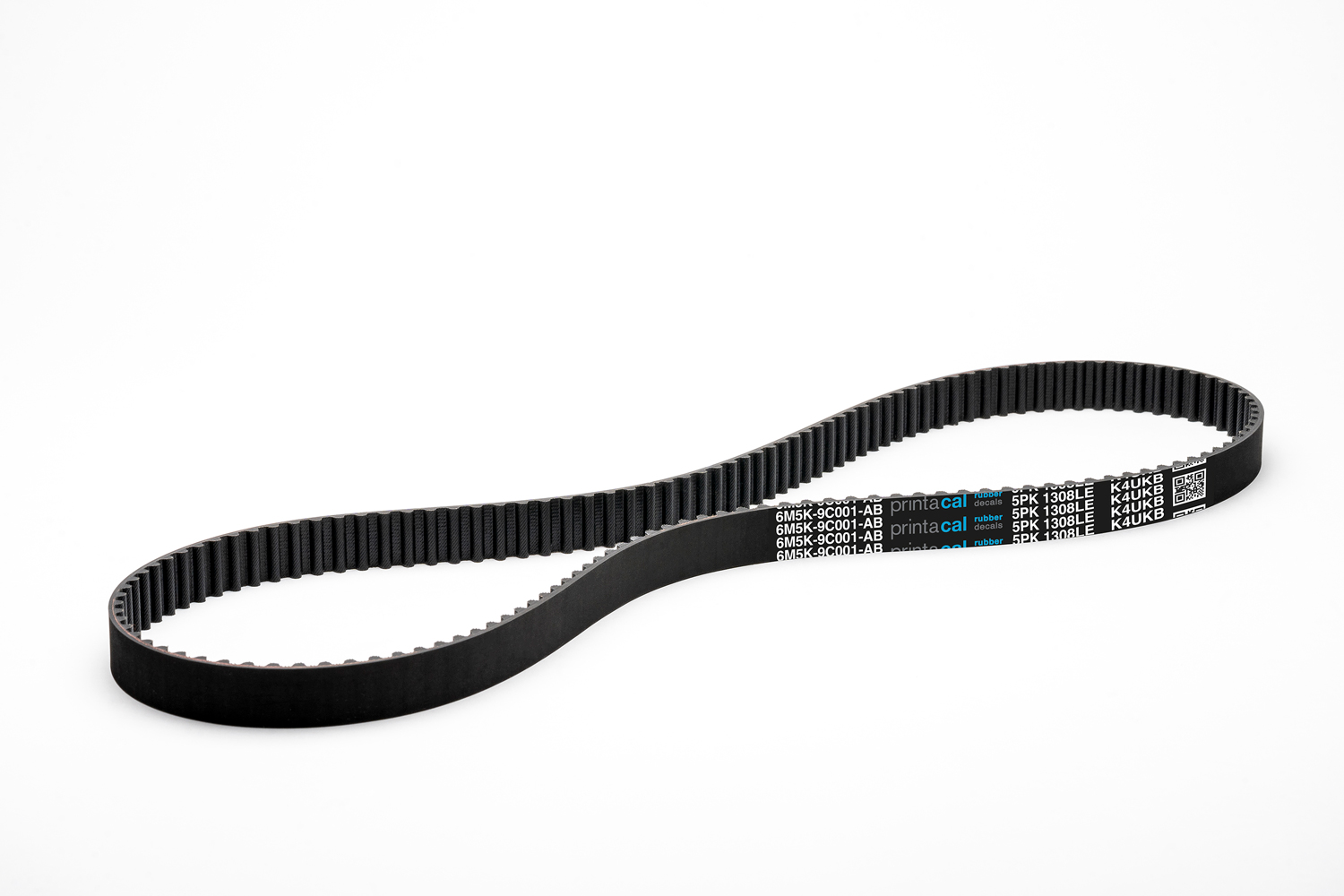 B350 - Rubber traceability decals
Rubber decal for marking all types of automotive, industrial and agricultural belts. Highly flexible and resistant to wear and tear, it defines the date of manufacture, worker number, bar code, manufacturing cell and other indications as required.
Benefits
· Suitable for use in various production systems
· Indelible marking of the rubber surface
· Minimum belt rattle
· Traceability information
Specifications
· Wide range of applied temperatures
· Resistance to wear and tear
· Minimum thickness of printed material
· All types of coding
· All types of lettering and bar code graphics
Recommended uses
For all types of belts used in industry, agriculture and the automotive sector; for OE, after-market and competition.