P500 - Rubber decals for marking patches
The P500 series has been developed to indelibly mark the surface of any type of tire patch.
The use of bright colors and the high-definition design enable exact replicas of any logo and legend as required, obtaining a high-quality, high value-added marking.
Our decals make it possible to mark an entire range of products in various colors and dimensions, including both large volume and small series.
PRODUCTS FOR THIS SECTOR:
P510 Rubber branding decals
Extremely strong, durable rubber decal for marking logos or other required references on patches used on all types of tires.
Applications
P510V
Vulcanized rubber decals
P510TH36
Thermal transfer rubber decal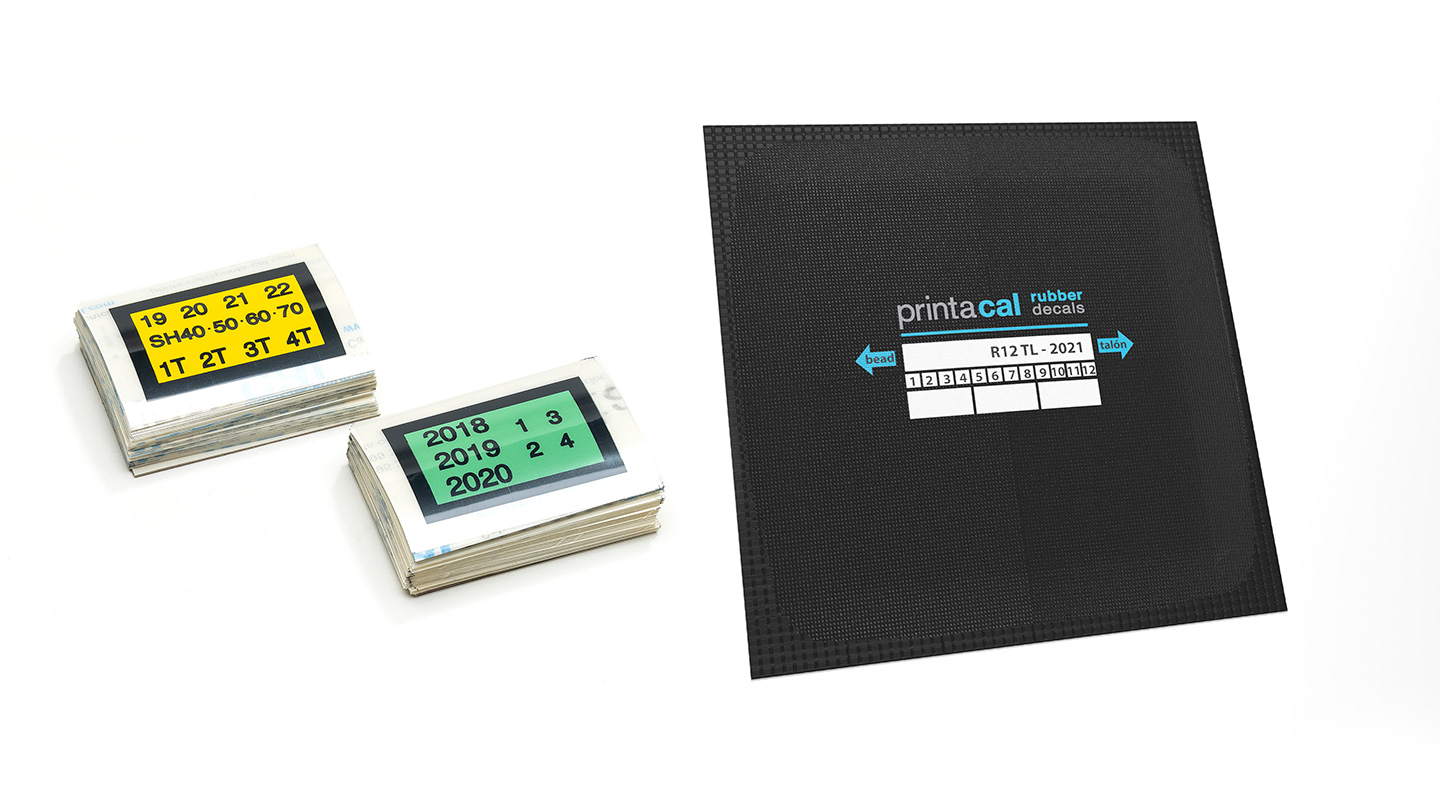 P550 Rubber traceability decals
High-strength, durable rubber decal for marking the traceability of all types of patches.
Applications
P500V
Vulcanized rubber decals
P500TH36
Thermal transfer rubber decal