Decals for Retreaded Tires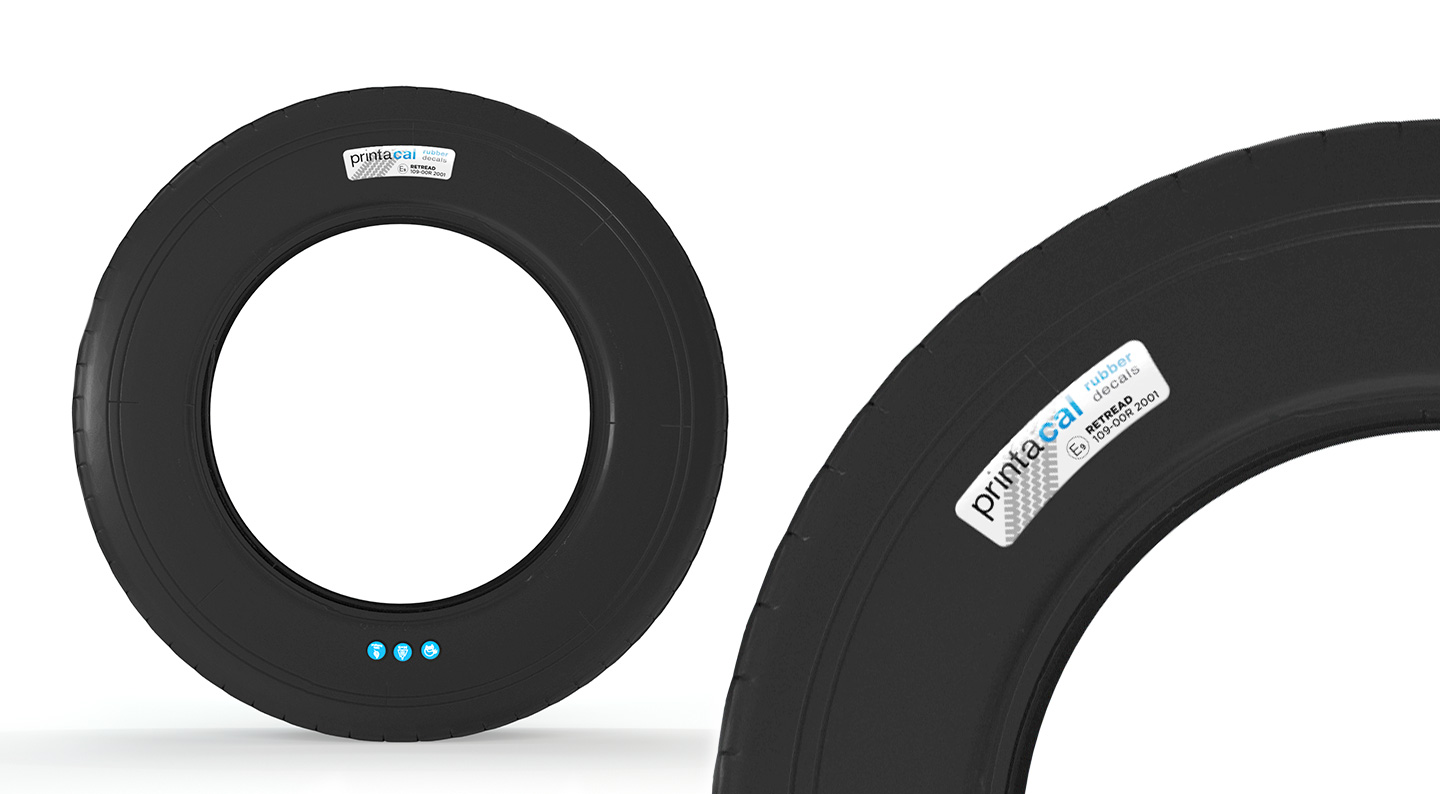 R410 Branding decals
Approved decal for marking all types of retreaded tires. Permanent marking advertising the manufacturer's name, approval mark and required markings.
Benefits
· Compliance with Regulations 108R00 and 109R00 (ECE/UN)
· Minimum wear and tear
· Optimum performance on all surfaces
· Unaffected by weather conditions
· Exact replica of the brand
Specifications
· Permanent marking
· Perfect adherence to the tire sidewall
· High performance
· Wide range of colors
· Inscription graphics and position according to regulations
Recommended uses
For all types of retreaded tires used on cars, 4x4s, trucks, industrial and agricultural vehicles, buses and vans. For all uses: racing, off-road, on-road, mud, sand, earth and rocks and for all weather conditions.